WWII German Transition M16 Single Decal Heer Helmet
This is a very nice WWII German transitional M1916 Austrian helmet. It is an Austrian M16 shell with a Nazi period field grey (feldgrau) finish, with rough texture (schifergrau) finish applied. The liner size is 58 and it looks like shell size is 64. The liner is unmissed with and very tight. It is in as found condition. I will give the vets name who brought this helmet home to the buyer.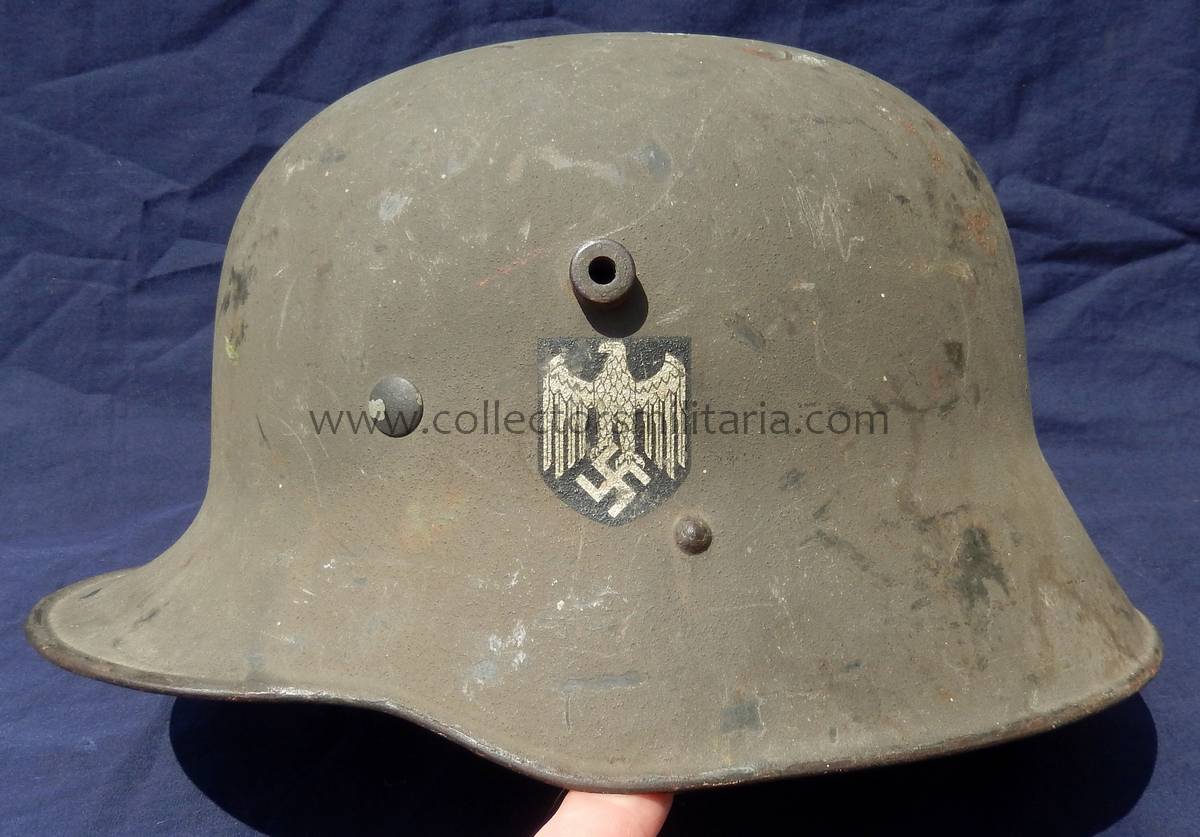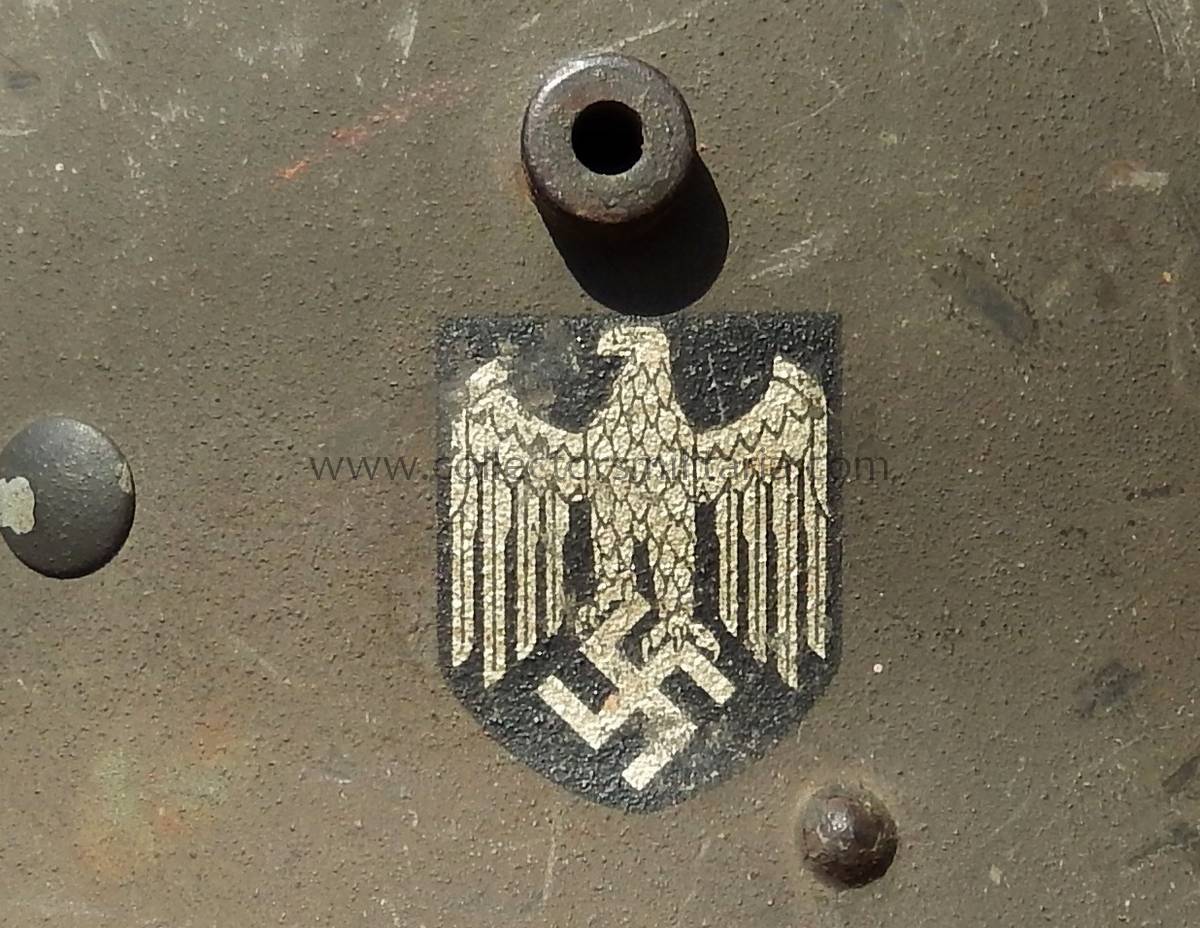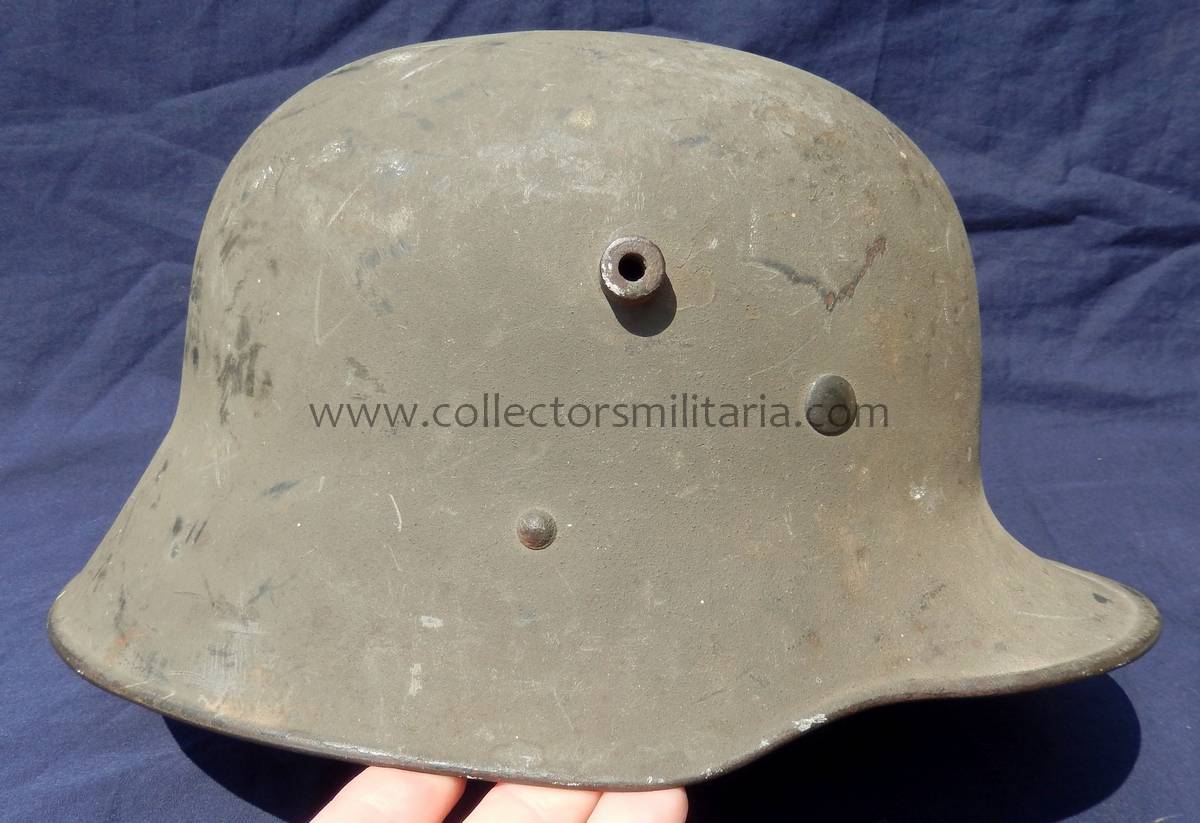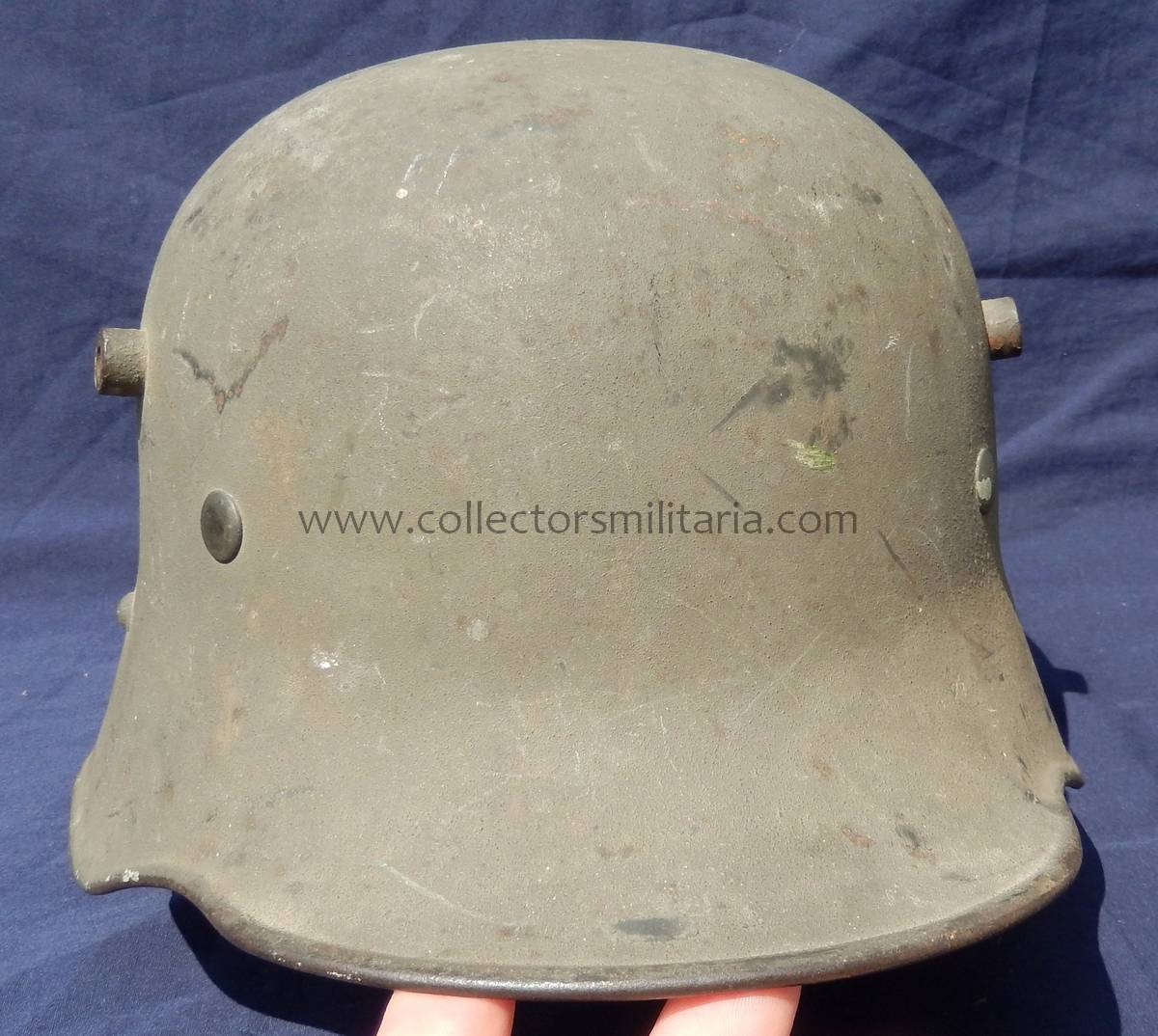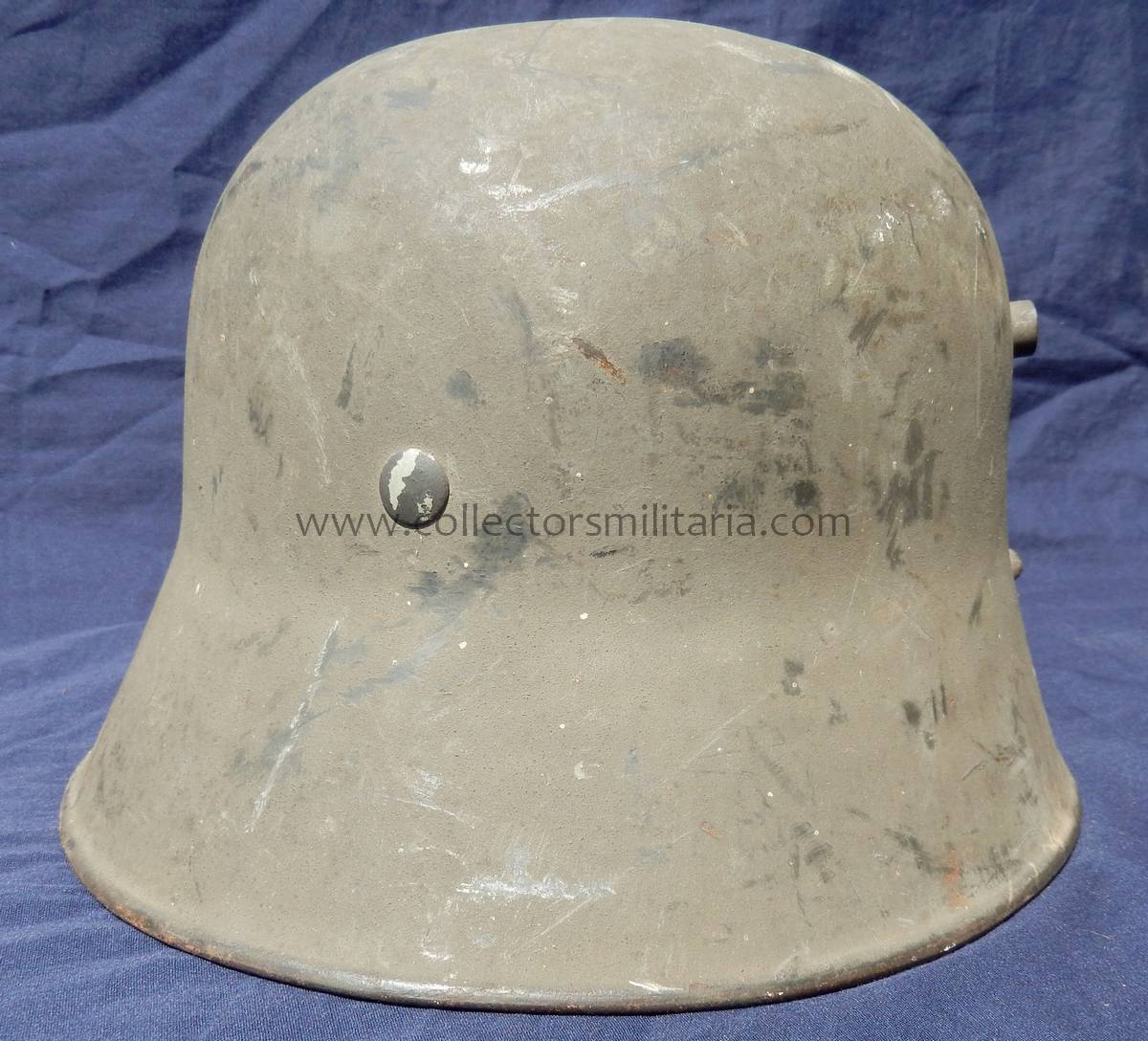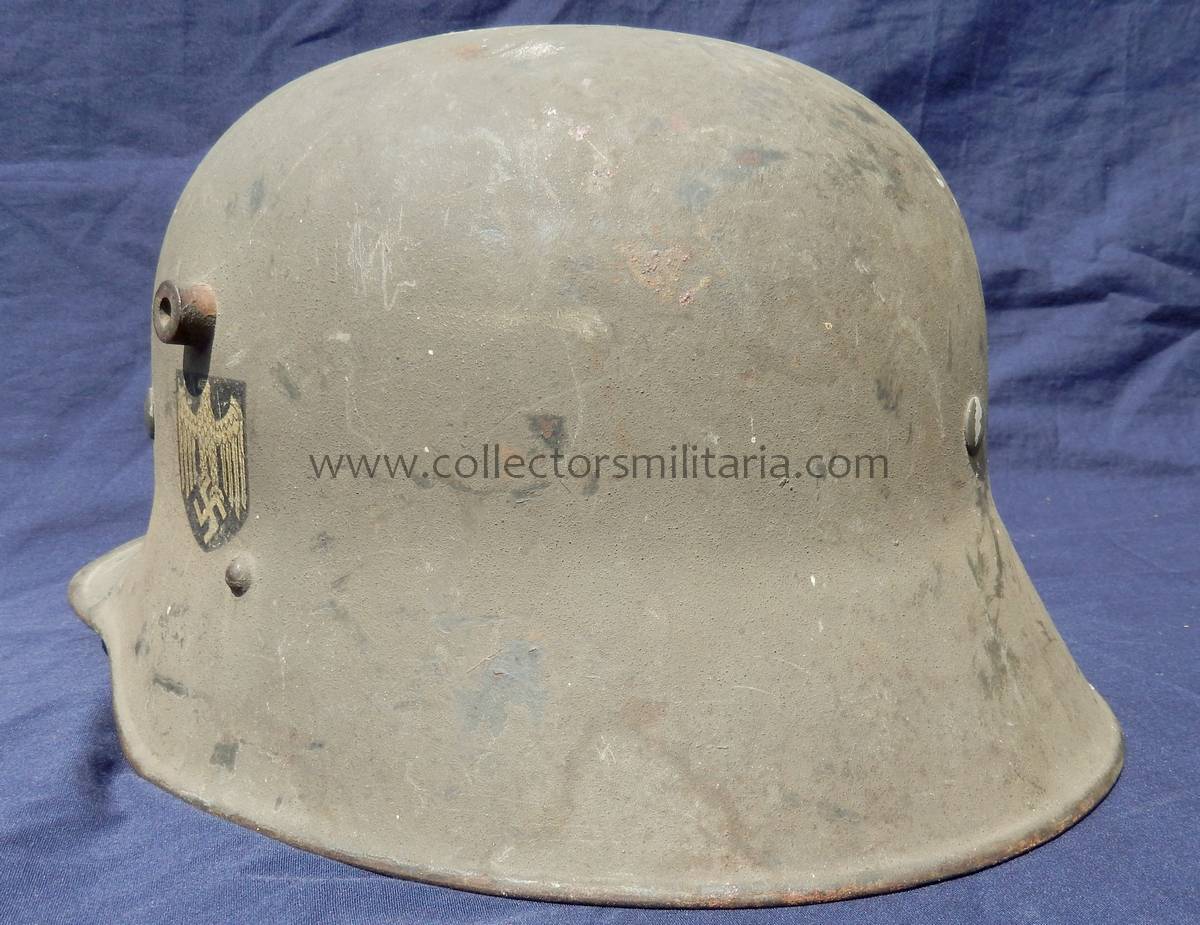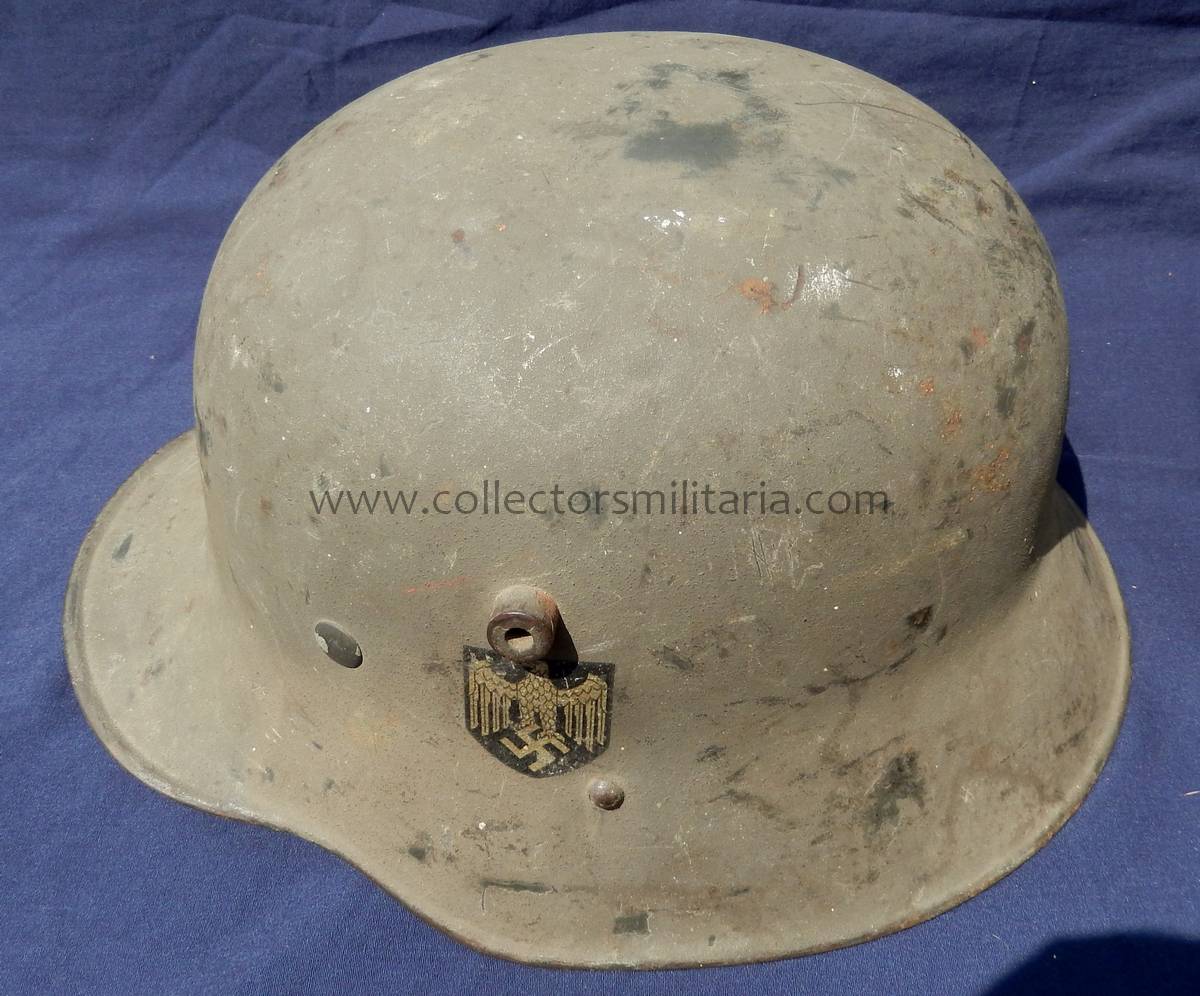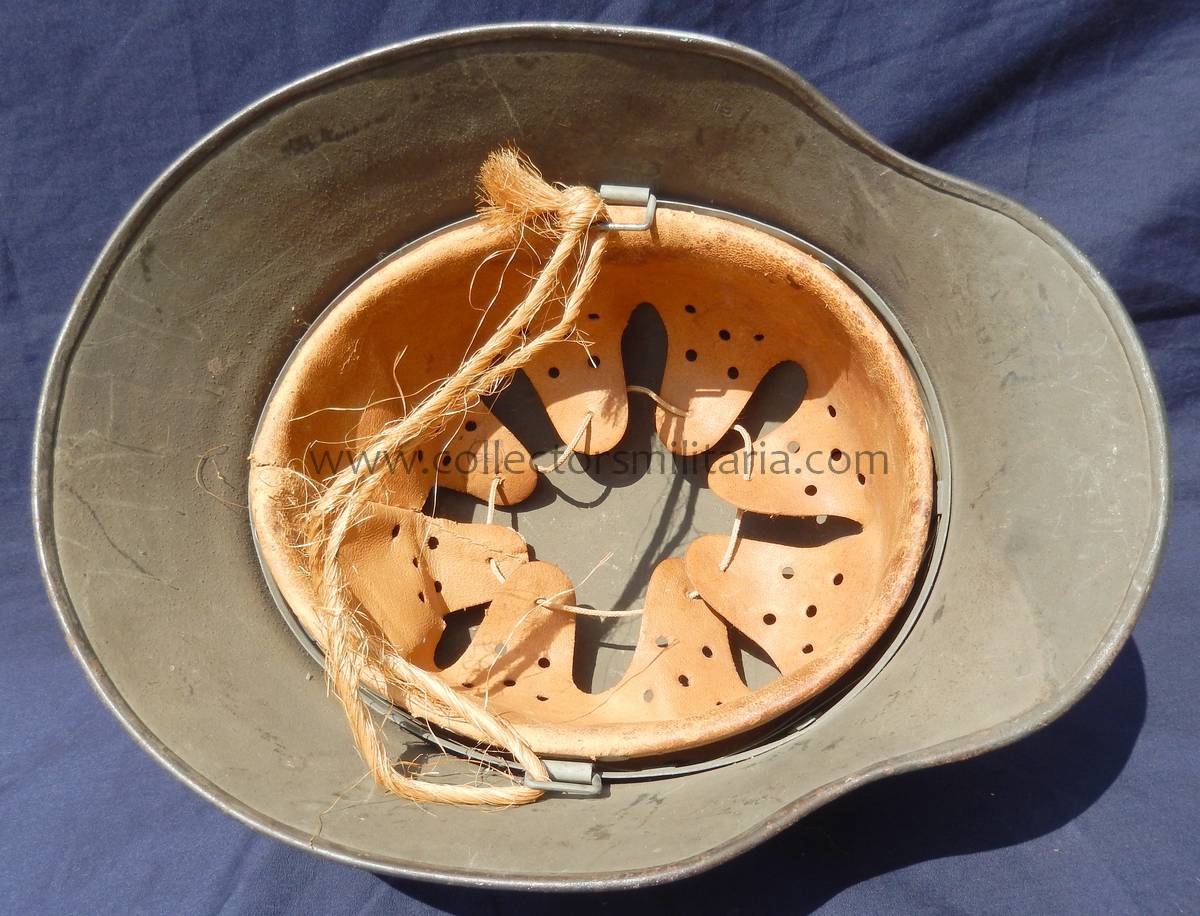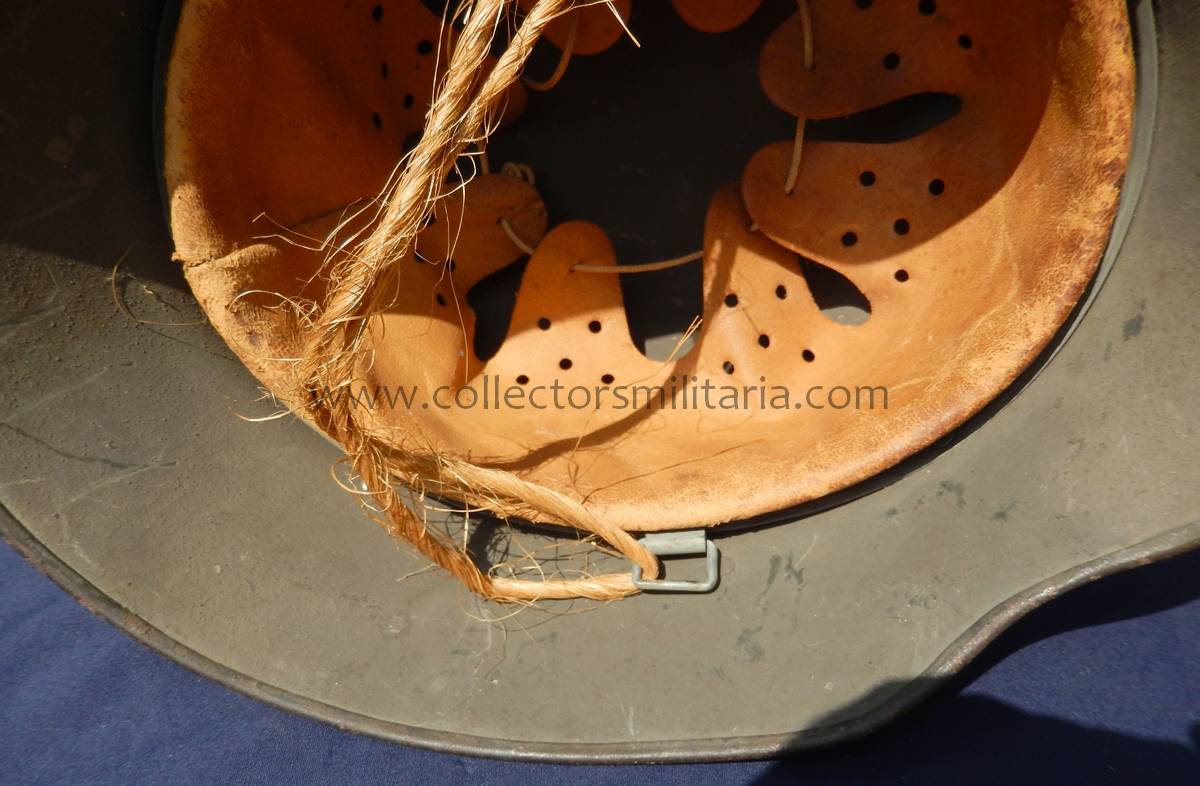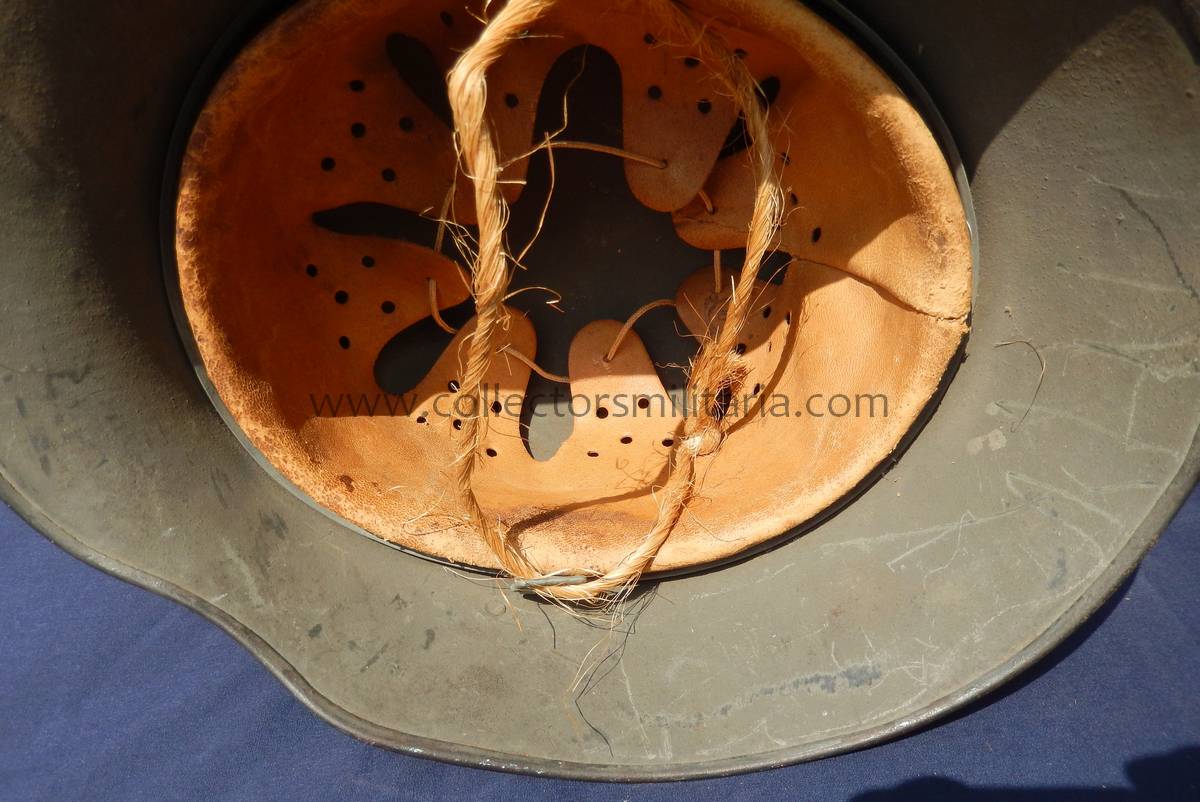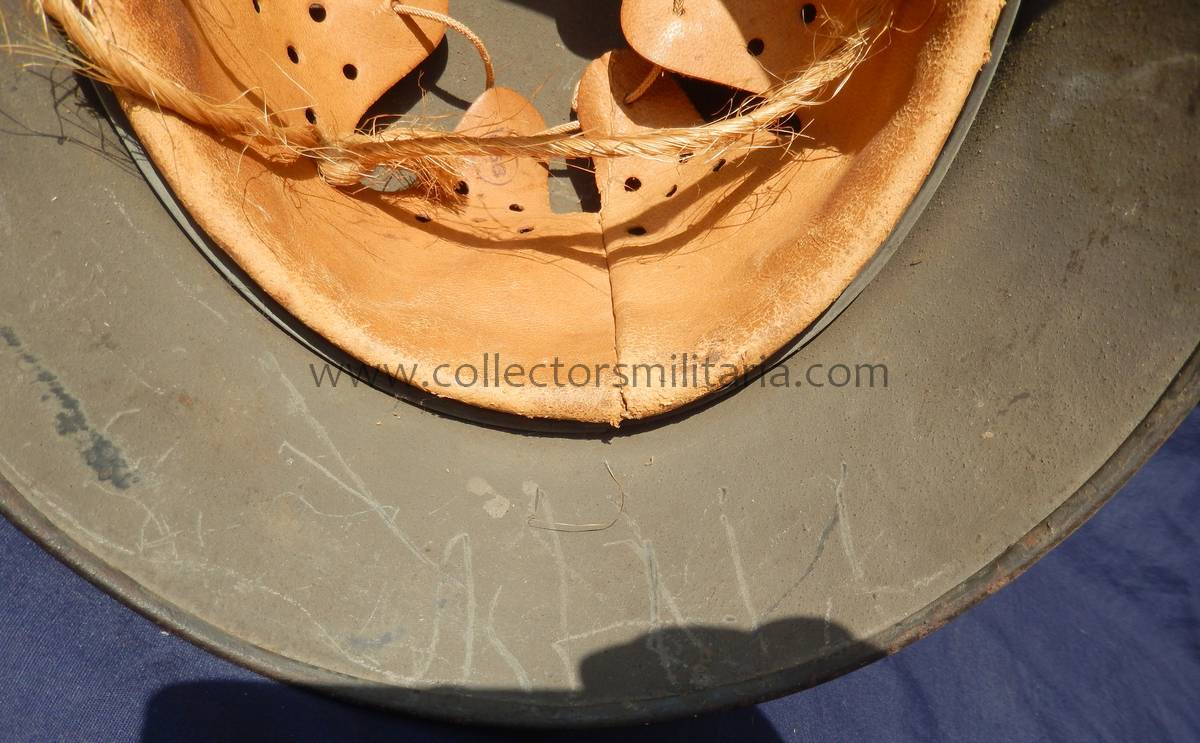 Here is the grouping that this helmet came in and are not included with this helmet.